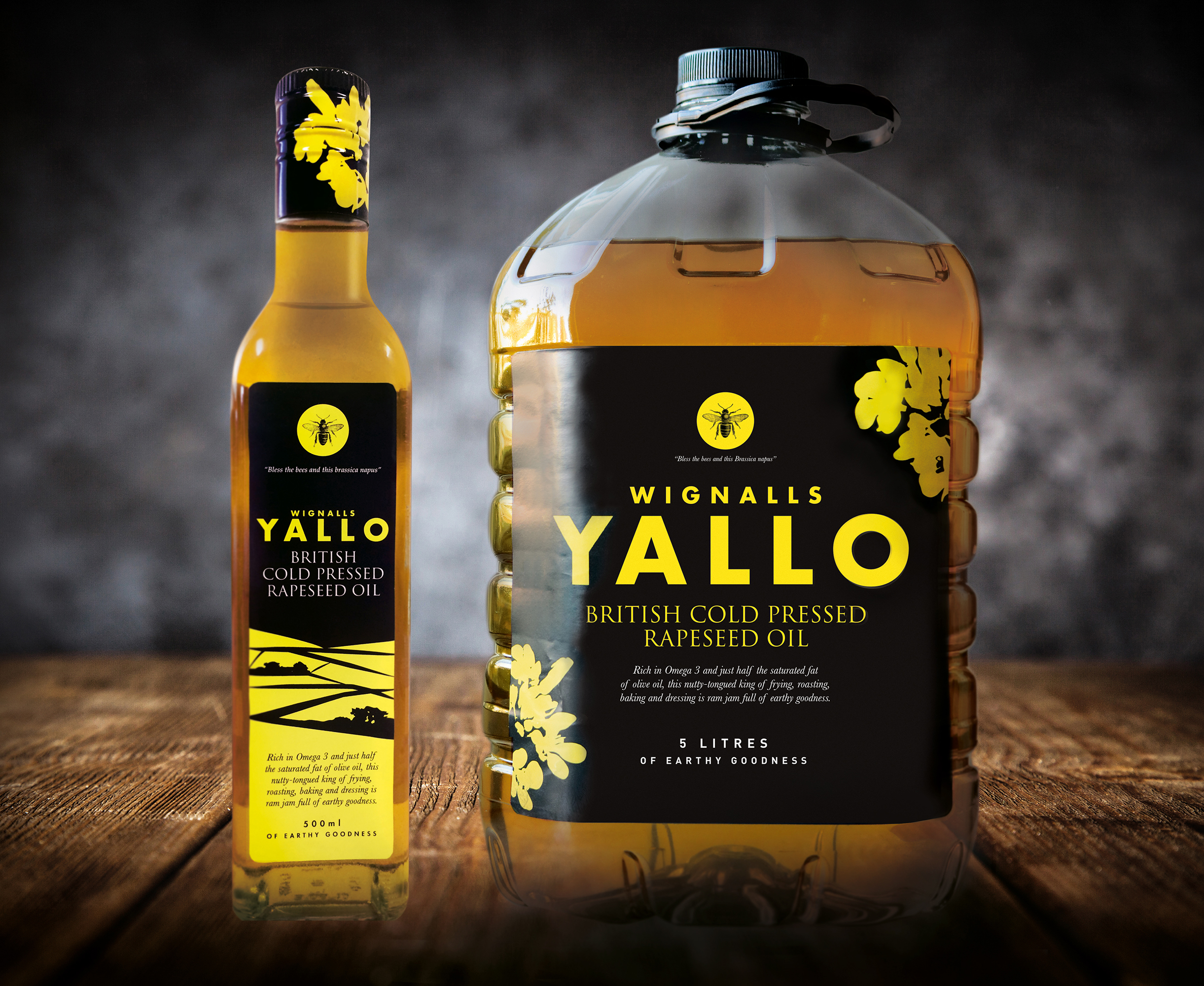 WIGNALLS YALLO - COLD PRESSED RAPESEED OIL
In early 2017 we helped The Lancashire-based WIgnall family (lovely people!) launch their new cold pressed rapeseed oil. Working closely with Clare, John and Derek we developed their distinct brand 'Yallo' (an old Lancashire word for yellow) - playing on the striking colour of The World's Most Beautiful Crop™.
Being a family-run business, their passion for the product and the land really comes across - and we wanted to reflect this in the warm, friendly tone of the website and marketing.