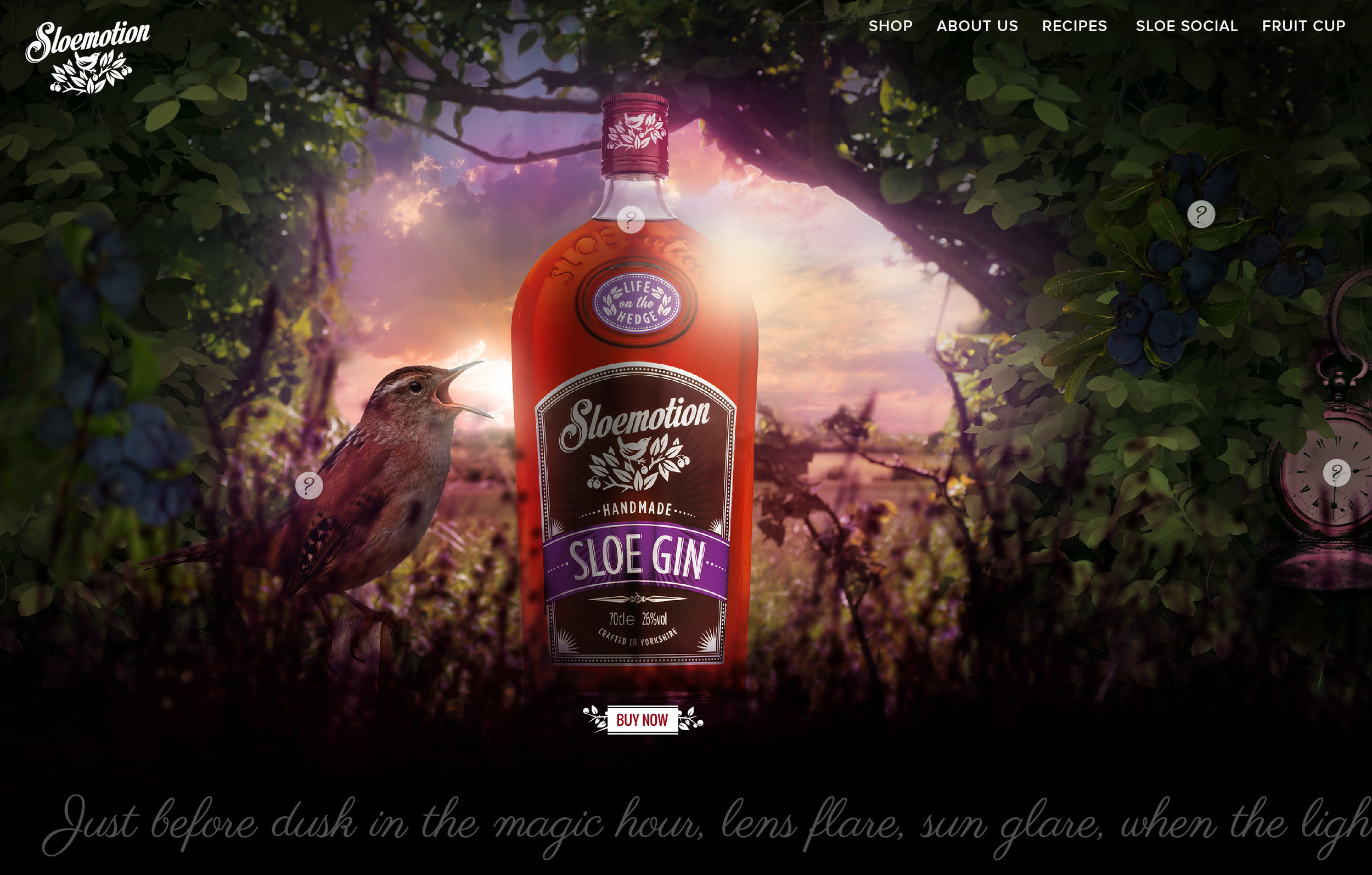 SLOEMOTION 'MAGIC HOUR' WEBSITE
This summer saw the launch of the brand new Sloemotion website.
Using the theme of 'Magic Hour' (where the countryside comes to laughter and life) - we created a panoramic hedge scene (ten screens wide!), to explore Sloemotion's increasing range of products, nesting alongside a menagerie of animals, birds, insects plants and flowers - all with their own aspect of Sloemotion's story to tell.
A tricky photo to capture (alright, there may have been some photoshop involved...), we also wrote all the copy, including a 'Sloem', running the full length of the website.
A full e-commerce site, all products can be purchased directly from www.sloemotion.com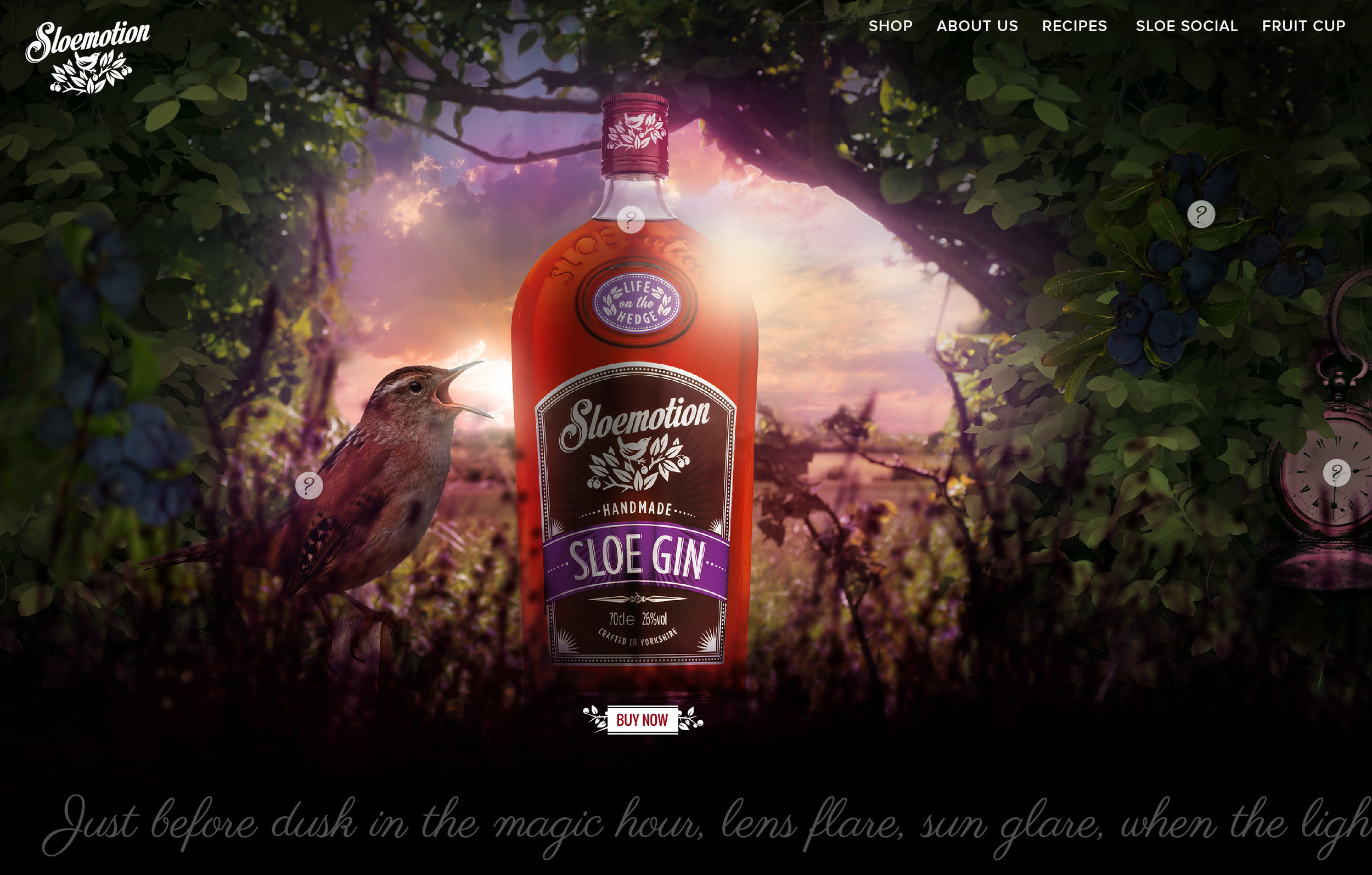 THE 'SLOEM'
Just before dusk in the magic hour
lens flare
sun glare
when the light is gold and the day is old
but never quite over
the countryside comes to laughter and life.
If it forgets you're there
mad hare, wise owl and distant dog howl
will give up their secrets
of hedge rows, orchards and sloes
of fairy tales and foragers
and then, forever, the forests are yours.
Trees lay down their laden limbs,
of oozing damson, plum and the english cox
and the clever fox
fixes the clocks
so the magic hour
is forever more.